Managing Partner 
A renowned expert in the resolution of pricing disputes in gas and LNG transactions.
He has been appointed in over 50 such disputes that have gone into International Arbitration, where he has been called upon to give Expert Witness testimony.
Anthony is the managing partner and founder of TWCOG LLP. Prior to this he held senior management positions in Enron Corporation, Amoco Production Company.
He holds an M.A. (CANTAB) in engineering from Cambridge University, where he was a senior exhibitioner at Caius college.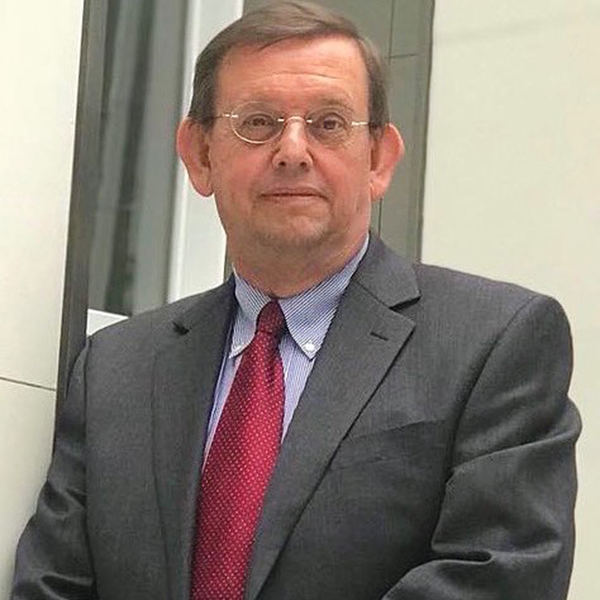 Appointed by LNG buyers as an independent expert on two further large scale (2 mtpa+) LNG price review disputes, one for an Asia-pacific source and one in the Middle East.

Appointed to develop and implement an alternate negotiation strategy under a price review; This alternative strategy, supported by a trends analysis developed by TWCOG, has resulted in an a significant supply cost reduction.

Engaged to provide an LNG spot market entry strategy to a Middle Eastern independent energy player. Including advising on Master Agreement negotiation and spot procurement strategy;

Advised on a European focused LNG acquisition strategy for a major energy company.

Provided a strategy and commercial advice for a major energy company on the creation of an LNG-to-power business unit.

Appointed as expert by PGNiG in price reviews under it's Russian gas supply contract.

Appointed by LNG buyers as an independent expert on two further large scale (2 mtpa+) LNG price review disputes, one for an Asia-pacific source and one in the Middle East.

Appointed by several major LNG buyers in the Asian LNG market (Korea and Japan) as expert in ongoing price reviews.

Expert Advisor and Expert Witness for major European gas buyers/importers in their Price Reviews of a large number of gas supply contracts; economic and financial analysis to provide Expert Witness submissions. Acted as Expert Witness under International Arbitration.

Appointment as Expert to the Arbitration Institute of the Stockholm Chamber of Commerce in the arbitral resolution of a high value contractual dispute relating to Price Review in gas sales in Central Europe.

Commercial Advisor to the Singapore LNG Terminal in its assessment of the terms for the import of LNG and the establishment of a multi-user import terminal; including a leading role in the negotiations.​​

Appointed as Expert in 2015 to Naftogaz of Ukraine in its multiple disputes concerning the purchase and transit of gas from Russia.
Anthony Way is a frequently-appointed Expert in the international Oil and Gas industry. Prior to founding TWCOG Anthony had a successful senior career in this industry, and is a global expert on Gas and LNG contracting. This expertise (including financial valuation and economic analysis) he applies in the assessment of contractual disputes and damages as part of International Arbitration proceedings.
He has acted as an Expert Witness and Advisor in over 50 price reviews of gas and LNG supply and purchase contracts since 2006, both in support of price review discussions and negotiations and in giving Expert Witness testimony in International Arbitration. Broadly recognised as one of the leading global experts in this field, clients have included RWE, Enel, Edison, Gas Natural Fenosa, Uniper, PGNiG, Engie, Naftogaz of Ukraine, Kansai Electric and PETRONAS.​​
Mr Anthony Way's expertise stems from an extensive and highly regarded career, including senior roles with international Energy companies, namely Enron International and Amoco Production Company.
His expert work has frequently entailed:
Detailed contractual review of the terms of Gas and LNG sales contracts.

Expert witness testimony in International Arbitration.

Construction, evaluation and use of a class leading, proprietary fair value methodology to analyse the transactional value of the client's portfolio.

Valuation and assessment of the current and historical market value of gas, including traded gas markets, comparable import pricing and best substitute analysis.

Assistance in commercial negotiation to achieve a settlement solution to a pricing dispute.

Quantum of damages claim as part of long-term performance disputes, including breach of supply and contractual obligations, under international contracts